Driver Appreciation Week at PENN – 52 Weeks a Year!
1/30/2018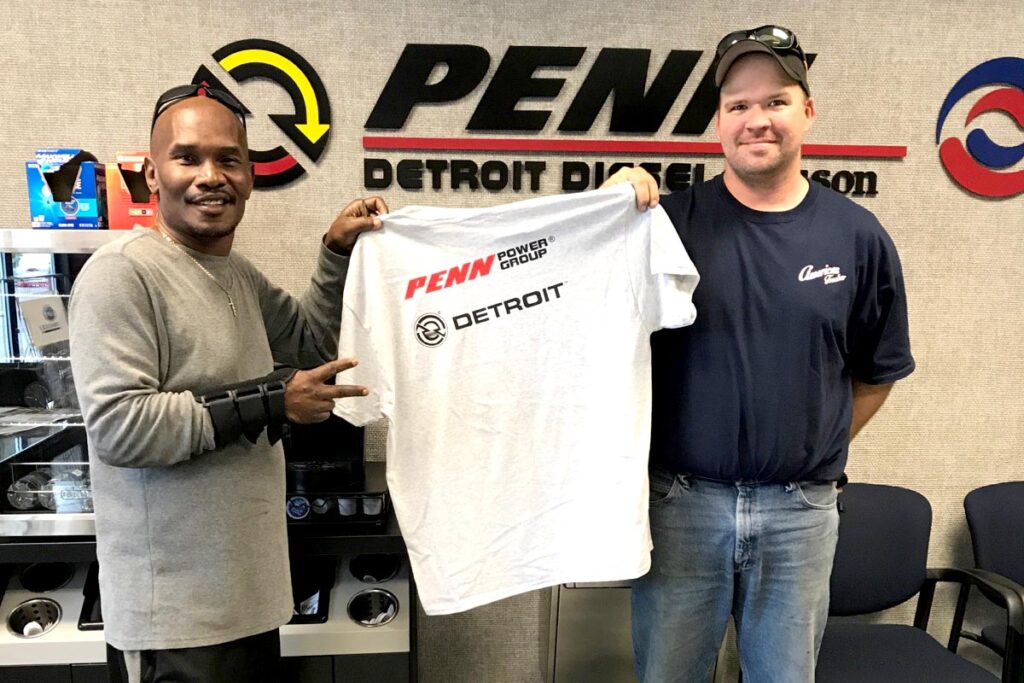 Although the National Truck Driver Appreciation Week is held annually in September, PENN makes every effort to recognize the 3.5 million men and women that safely deliver goods on time. In 2017, PENN's branches focused efforts on 'taking care of the driver'. Matt Roy, Rochester's Service Advisor states, "we make sure drivers are informed and comfortable with the repair process and this includes knowing their schedule – delivery, hours left on the clock, etc." Bottom line, Matt believes that drivers choose PENN because "we treat people the way we would want to be treated".
What can a driver expect 'when they choose PENN? Cranberry's Service Advisor, Nicole, states that "drivers can expect sympathy, fast service and knowledgeable techs taking care of their trucks. We understand that breakdowns equal money not being made. We understand the importance of not only getting them back on the road quickly but also diagnosing and fixing it correctly". Specific driver care improvements made at our locations include:
Refurbished ALL 11 driver lounges
Installed new flat screen televisions
Complimentary coffee and bottled water
Free Wi-Fi
In addition to the lounge improvements, PENN consistently provides promotional giveaways to include: blankets, high visibility gloves, shirts, hats and much more.
Bill Jones, Director of Fleet Services, encourages all drivers to top by and give PENN a try and experience firsthand how PENN "strives to have the driver know that PENN Power Group cares about them every mile they travel".