Customer Testimonials
Read what our customers have to say about the service they receive from PENN Power Group.
"

Our truck drivers were very impressed with the technician's knowledge of the equipment both Carrier and competitors equipment. The technician serviced what needed to be done quickly and units have remained running. We even had a mechanical issue with one of the trailers and the technician repaired that quickly as well. A company that is 100% service based is only as good as their technician's ability. Top notch with our experience so far.



"
‒ Distribution Manager,
Bruce T.
"

Very friendly and professional and knowledgeable. Highly recommended. They gave me a date which was gonna to be done and they came through. Thank You

"
"

Josh came in and really showed drive and excellence. He fixed all things that needed and really went above and beyond to make us the customer happy. All around great tech with a great attitude and we really appreciate you sending him up. His work ethic was second to none that I have seen in the industry.

"
"Staff at the Muncy office is extremely helpful. They go above and beyond to assist my company in service and getting our trucks back on the road. "
"Service department was very helpful in determining the cause and was able to fix the problem in a timely manner. "
"

Just a little message to let you know that Roy has done a really great job so far this week. He's been very communicative regarding any issues he finds, and made some good decisions to get a swift repair done to one of our units. This kind of service really allows us to have minimal down time and is truly appreciated.





Please make sure he knows to keep up this great work!



Thanks so much!
Michelle K.
"
"

I am reaching out to Thank you and your Team at Penn for your support at Waste Management, Buffalo NY location. With the current Technician shortage having Penn's tech on-site is a great deal of help, keeping my trucks moving. With the professional attitude and Skills of John & Ron while on-site to support our daily operations.



We look forward to continuing our partnership.
Thank You!

"
‒ Sr District Fleet Manager,
Robert B.
"Very very satisfied with the service received on my truck, and super reasonable prices. Thank so much I have become a lifetime customer/client. "
Sanchez Unlimited Miles Trucking
"Outstanding roadside service! "
"I was pleased with the communication we were able to have while our bus was at your facility. It makes planning much easier when you know where the vehicles progress stands."
"The staff is amazing, and worked hard on solving my issues. "
"

On behalf of TCAT Inc., I am extending my deepest appreciation to your company and staff for helping us in our time of need.

The Penn Power technicians who came on board were knowledgeable, courteous, and team oriented. They helped strengthen the working environment and encouraged efficiency among our staff in their efforts to get buses back on the road, riders on board, and to their destinations.

Many thanks again from our TCAT team for the professional and timely service your staff has provided us. We are grateful for the excellent technical assistance we've received, and we will not hesitate to work with Penn Power again in the future if the circumstances arise.


"
‒ General Manager,
Scot V.
Letter From Our CEO
Welcome to Penn Power Group – Fleet Services!
For over 50 years Penn Power Group has provided the highest-level of OEM Certified service for Detroit Diesel, Allison, Carrier, and TICO through our highly trained technicians at our network of service centers. As our business has continued to grow, we have established a new identity, Penn Power Group – Fleet Services, which better defines who we are, what we offer and how we can best service our customer's needs. We are proud to now deliver that same highest-level of service support to all makes and models at your location via our mobile fleet service program.
Penn Power Group has a long proud tradition of putting customers and employees first and offering gold standard service, support, and communication. Our customers come to us with confidence that we have the expertise to provide parts and service at the industry's highest level. As we continue to grow, our promise is to provide an organization that strives to set new standards of excellence. We have heavily invested in tooling, diagnostic equipment, mobile trucks, the digital marketplace and most important our people to ensure Penn Power Group - Fleet Services is best in class.
As you navigate our website, I hope you learn more about the qualities that make our company an outstanding resource to support your fleet maintenance, commercial transportation, and transport refrigeration needs, while being a wonderful place to build a career. Our people are our foundation, we have built the company we can all be proud to work for.

---

Harry S. Schlereth
CEO at Penn Power Group - Fleet Services
Why Choose Penn? – Our People
Our People are our greatest asset.
Our legacy hasn't happened by chance. We empower our employees to find solutions and provide quality care for our customers. When the best people in the industry are working together as a team, that's when you can truly say, We Handle It All!
We strive to make it easy to answer the question – Why Choose PENN?
We are committed to lifelong learning for all of our employees, and believe the critical path to continued sustainable success is to invest in our team so that we can:
Attract and retain top talent
Implement operational efficiencies to drive down customer costs
Embrace change – stay ahead of competition with new technologies
Be brilliant at the basics

Take care of truck drivers
Deliver timely and accurate diagnosis of problems
Communicate effectively internally and externally
Fix it right the first time
Get our customers back on the road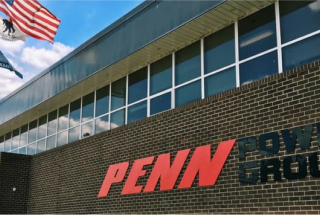 Join Our Team
Thank you for your interest in Penn Power Group employment opportunities. If you are innovated, talented, passionate, friendly and professional, then you will feel like a part of the team from the moment you start.