We Really Do Fix ALL Makes and ALL Models!
1/29/2018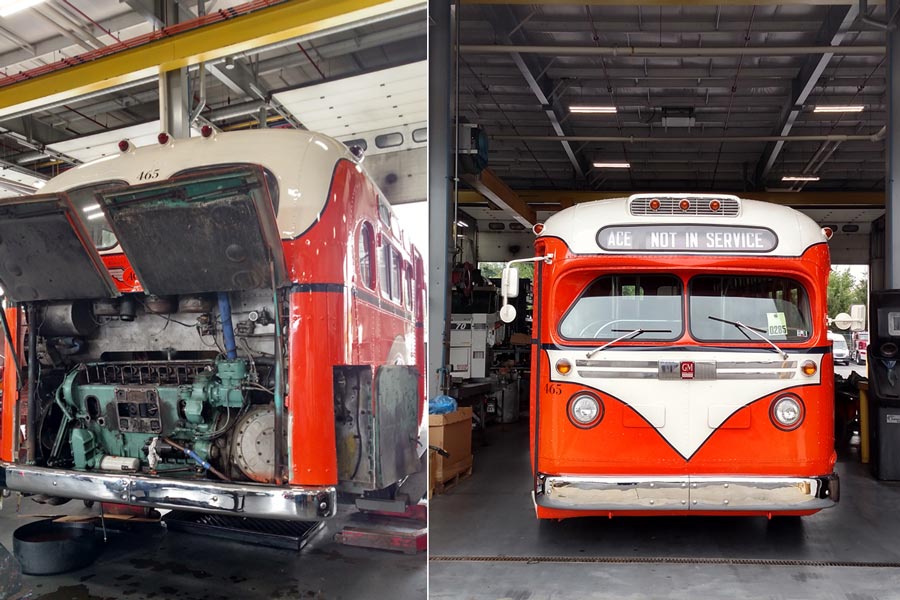 Recently, our team in Cranberry Township, PA extended the life of our customer's 1957 GM Bus. The former San Diego City Transit Bus turned coach for hire (see www.antiquecoachexcursions.com) reached out to the engine experts at PENN Power Group when it came time to replace the cylinders on the Detroit Diesel 6-71 engine.
The expert Detroit Diesel and ASE certified master technicians at PENN were up for the challenge – completing the repairs on time and on budget. Leading the charge on the unique repair was Justin Powell, an expert Detroit Diesel certified technician. Justin stated, "I enjoyed rebuilding the engine in the 57 GM city coach because we don't see many of the legacy engines anymore". After installing a new blower and 6 new genuine cylinder kits, Justin "road tested the coach to seat the rings" and pointed out that he "got a lot of looks" especially since the 1957 beauty tops out at 47 MPH.
Our talented teams at our 11 locations can fix your truck – all makes, all models – anytime.