We invest in our employees
Professional development training makes you a more valuable employee.
Some companies promise to provide training and advancement opportunities and do not follow through. It can be very frustrating to accept a position and you do your part:
Show up on time
Being a team player
Following the system
Show dedication
….yet opportunities never present themselves.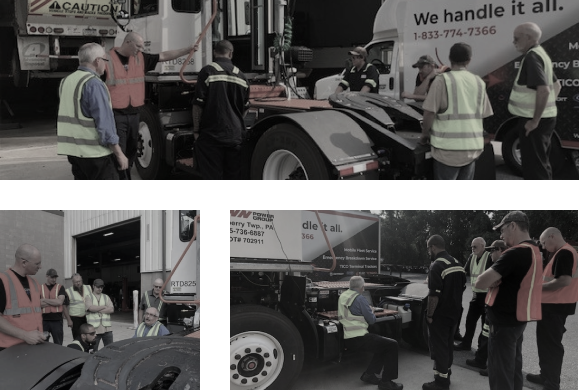 TALK TO A TRAINER
At Penn Power Group – Fleet Services, we're different.
From someone who joins our company with little to no experience to a senior technician, everyone can still learn. We've created an environment with a broad spectrum of training, there is always an opportunity no matter what position you're in, to grow. We are looking for people that want to learn and advance as we expand our company.
A Lifelong Investment
The training Penn offers is not always available at other companies. For technicians we do train, it's a lifelong investment that will benefit them throughout their entire career. Its an opportunity to come join a great company and a great place to grow your career.


Request Training
1.833.PPG.PENN