PENN Power Group SuperTech's Compete
10/1/2017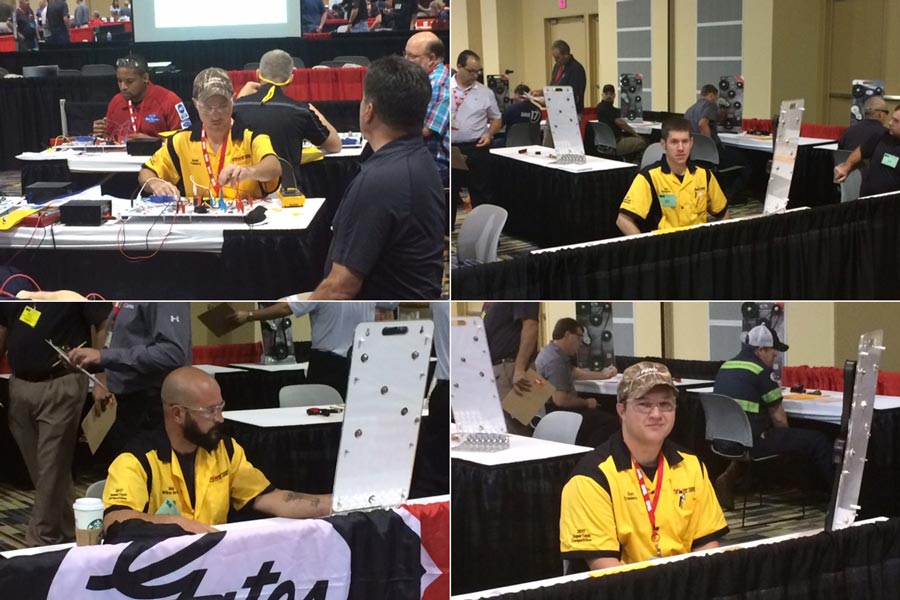 How do you know if you are the best? You must put yourself to the test. Well, that's exactly what four of PENN's ASE Master Certified Technicians did – literally test themselves on America's largest stage for heavy duty truck technicians.
Four of PENN's expert technicians: Jared Rowley (Cranberry Branch), Cory Gross (Cranberry Branch), Nate Sensinig (Wilkes-Barre Branch) and Kurt Washburn (Rochester Branch) participated in the 2017 American Trucking Association's Technology & Maintenance Council (TMC) SuperTech Competition (TMCSuperTech). TMCSuperTech is North America's premier skills competition for professional commercial vehicle technicians. TMCSuperTech contestants come from all segments of the trucking industry, and many are state, regional or corporate champions.
The competition is a two-day event. On day one, technicians face a three-part written challenge and various tabletop challenges. Following the first day, TMC announces the names of a predetermined number of contestants who are eligible to compete on day two in the advanced hands-on skills challenge. ALL four of PENN's contestants advanced to the final round. The last day of the event includes a technician training fair followed by an awards banquet.
TMCSuperTech is another resource PENN uses to encourage continuous learning in our shops. Want to see if you have what it takes to be a TMCSuperTech? Find out more at www.trucking.org